The ring. At once the most simple, significant, intricate, or extravagant piece of jewelry you may own. In their most simple form, a ring is little more than a closed-loop of metal. Rings have been found in tombs dating back to 2500BC. Rings began to gain popularity in the Egyptian kingdom around 2000BC. Egyptians presented rings made of metal or glazed ceramic as new year gifts. The Hittite civilization produced rings, including signet rings, in the 15th century BC. Rings have continued to evolve over time in both design and how they are worn.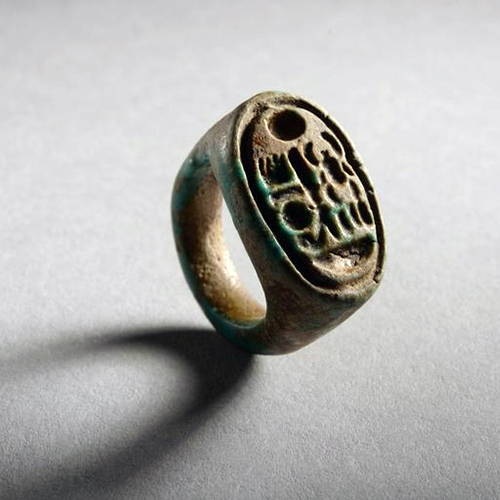 During the Roman Empire, rings became more elaborate. The fashion of rings in the middle ages changed to have multiple rings on each hand and each finger. These rings were mostly made from copper-based alloys, silver, or gold. Gems began to make a common appearance in rings after 1150AD, along with the belief that specific gems had protecting or healing powers. The increase of documents and contracts after 1300 meant an increase in signet rings, used to seal documents with an official seal in fresh wax.
Rings became symbols of marriage, high social status, membership in an organization, and sporting accomplishments. Often set with gemstones, or featuring intricate designs, modern rings are made to go with anything and everything. Whether you are looking for a simple touch of extravagance or an everyday staple, here is our favorite everyday ring you will never want to leave the house without.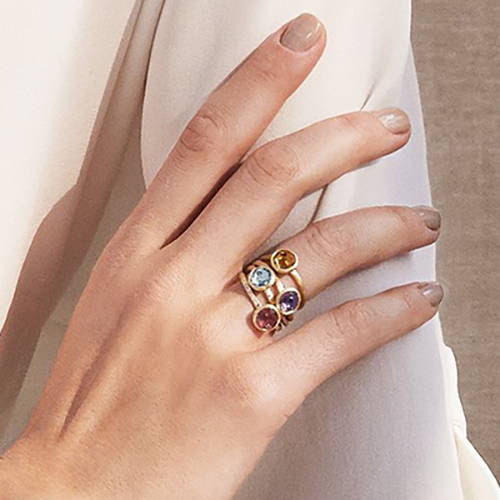 Marco Bicego 18K Yellow Gold & Garnet Stackable Ring
Inspired by the tropical Indian sunset, this 18K yellow gold stackable ring by Marco Bicego is recognizable yet simple, making it the perfect everyday ring. Featuring a rose cut cushion garnet, the simple stone pays homage to the stone-cutting heritage of Jaipur. The ring is hand engraved by Italian artisans and the simple design makes it easily stackable with rings featuring different stones or designs.
While rings have existed for thousands of years and varied in size, intricacy, and audacity, there is no substitute for a classic ring. The kind of everyday ring you wear because it goes with everything you own, shows off a little personality, and compliments who you are. Explore a selection of Sylvan's rings here or in-store in Downtown Columbia.