You are a multi-layered person full of interesting twists, turns, and surprises. Like so many, you are not just one thing…and the way you wear your jewelry is no different.
Ready to start layering necklaces in the styles you're seeing on Instagram? Layering is a trend that seems to have no beginning and it's not stopping anytime soon. The only things that change are the types, styles, tips, and tricks…and today we're going to look at the ways you can layer like a pro!
Wearing multiple pieces allows you to enjoy more of what you have in your collection. It also lets you put together a style that is a true expression of who you are. What's not to love about all of that?
How to Layer Necklaces
1. Start Close to the Neck
Begin with a piece that falls close to the neck and build from there. By combining different lengths, you'll get a wonderful cascading effect that lets each piece stand out on its own.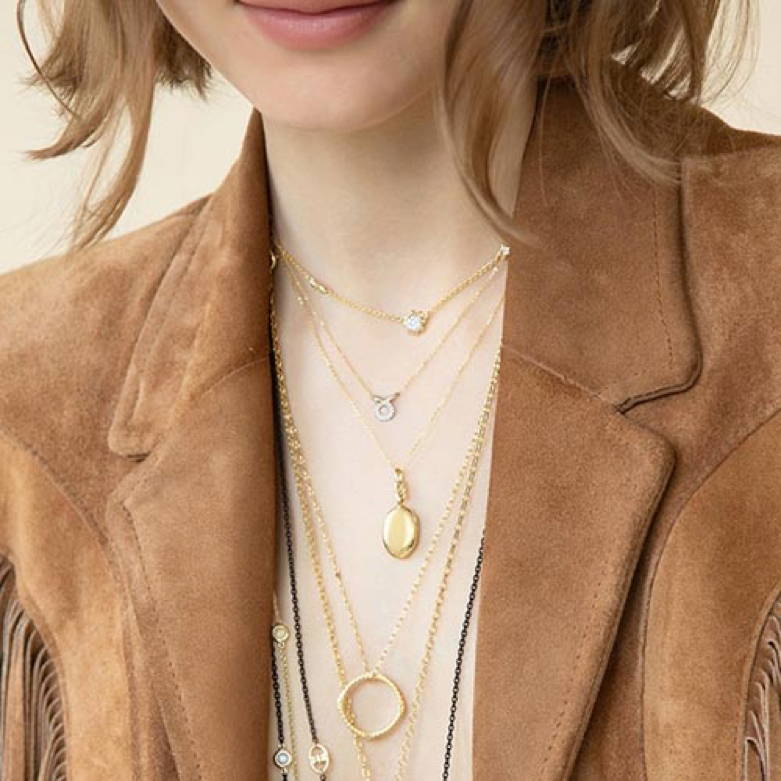 2. Combine Different Necklace Styles
This is an opportunity to mix it up and bring in contrasting styles. Consider chains with different weights and textures like beads, cables, ropes, etc. Not only can they look fantastic together, but combining different styles also helps reduce tangling.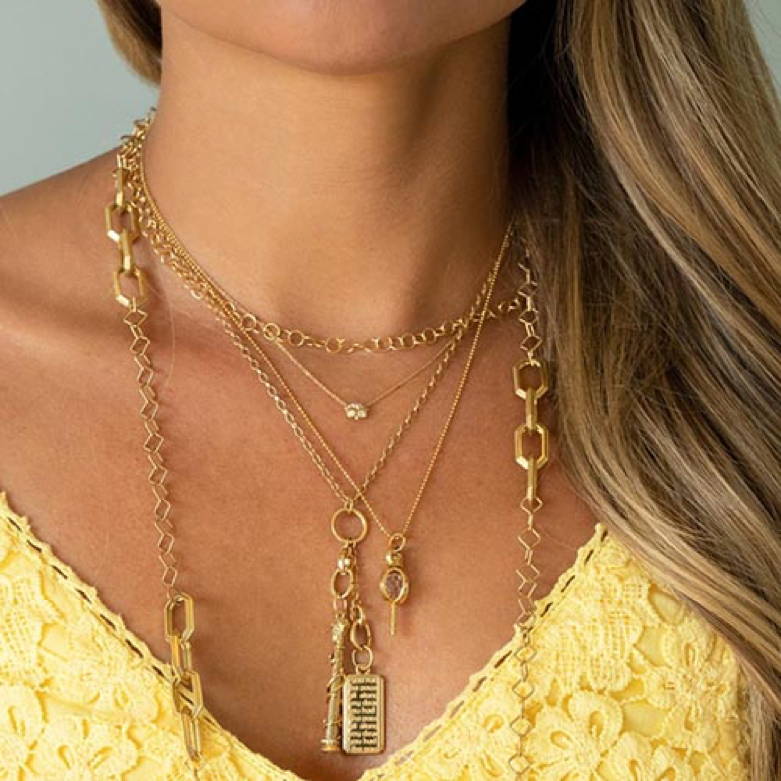 3. The Rule of Three
Odd numbers seem to be the "right" combination. Many follow the "rule of three" when layering. Short to medium to long. Understated to basic to dramatic. Or three contrasting materials. While there are no rules written in cement, try combinations of three or five.
4. Use Contrasting Metals
Playing with contrasting metals creates some of the best looks. Consider the weight, color, stones, texture, and cost. Seashell jewelry is making a comeback and putting a conch shell necklace in the mix is a fun way to break up gold chains.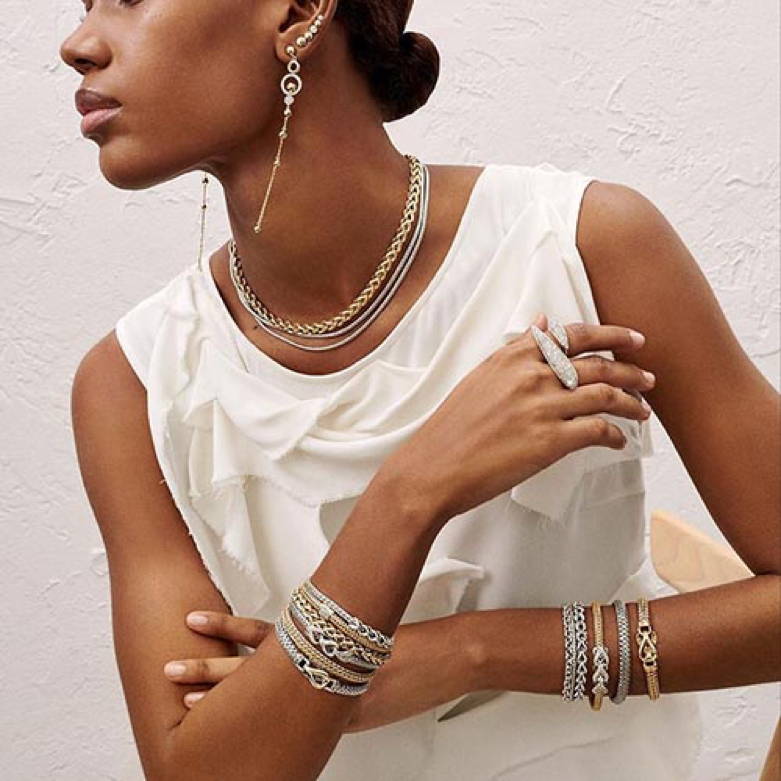 5. Don't Forget the Classics
Want to layer without too much flash? You can do it by choosing dainty and simple chains. This gives you all the fun of layering without feeling too over-the-top.
6. Mix in Statement Pieces
You can go big with statement-making pendant necklaces. Keep your eyes open for those unique looks like shell necklaces or vintage, art-deco styles.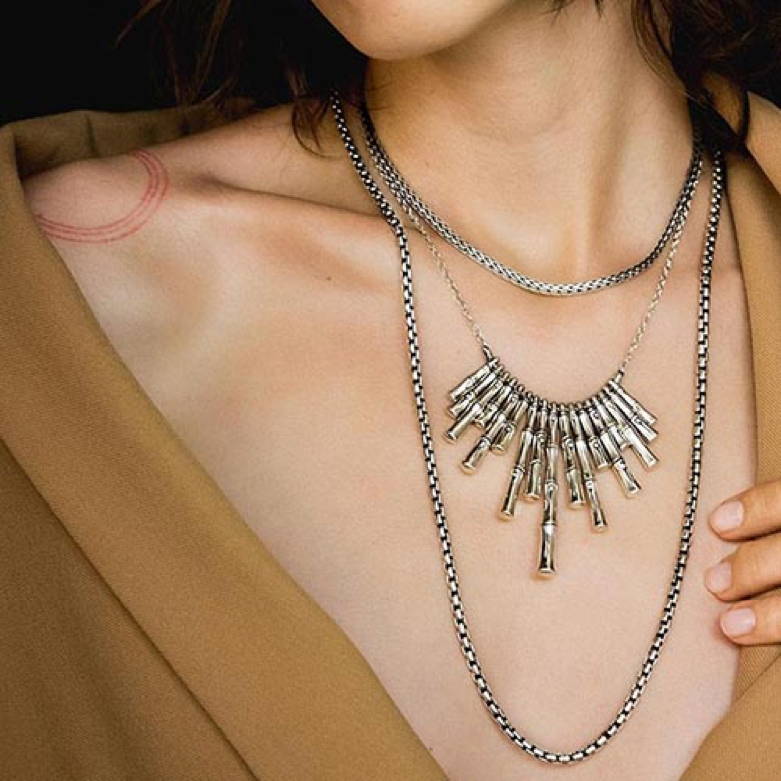 The most important rule is…there are no real rules. These are just some ideas to get your creative brain going. Layer in a way that tells the world who you are.
You can't get it wrong…Be beautiful you!