5 Pieces of Jewelry to Build a Capsule Jewelry Wardrobe
Whether you have Marie Kondo'd your closet or jumped on the capsule wardrobe trend, it is undeniable we are living in a moment of paring down. Naturally, applying the same concept to your jewelry will help you to build a collection of timeless basics that easily pair with any event or outfit. A capsule jewelry collection built of essential pieces guarantees you are ready for a weekend trip to a nice restaurant, a night at the ballet, or a weekend at the beach.
Creating a capsule of jewelry also helps with getting your collection down to a manageable size. While a jewelry capsule is comprised of basics, it does not need to be boring. Paring down your options is less about creating simplicity and more about emphasizing pieces that you know and love. Returning to staple pieces again and again because they make you feel good and complement anything in your closet.
Here's a look at our must-haves for your capsule jewelry wardrobe:
1. Diamond Studs
Diamond stud earrings are a great every day jewelry piece that can be dressed up or down and are an absolute must for your jewelry capsule. These simple earrings pair equally well with jeans or a formal gown. While we recommend real diamonds for your studs, the size and setting are entirely up to your personal style. These studs should be striking but not over-the-top. Whether you prefer the cluster look or striking solitaires, there are a variety of options to complement your wardrobe. We recommend staying with a classic look that you will never grow tired of when selecting your diamond studs.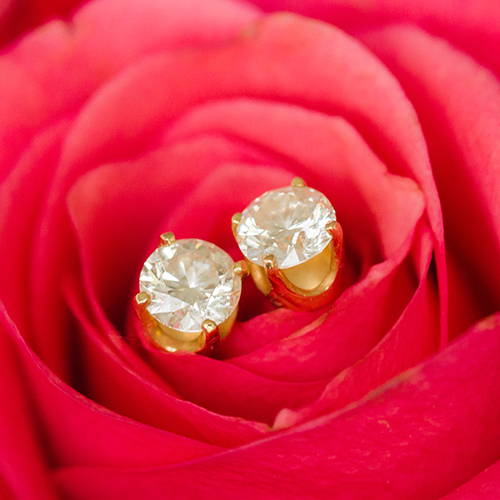 2. Gold and Silver Hoops
Classic hoop earrings hold a similar place to diamond studs in your capsule jewelry wardrobe. They are versatile enough to go anywhere and pair well with nearly any outfit. Hoops also have the ability to be a statement-making piece, depending on the size of the hoop. While exceptionally large hoops can prove tricky to wear, a medium-sized pair of hoops lend a classic sophistication to any outfit in your wardrobe. Simple hoops bring a slightly louder feel than conservative gemstone studs while also working well day or night for any occasion.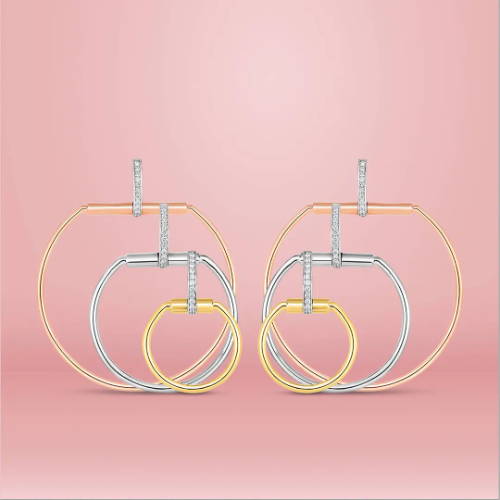 3. Pendant Chain
Choosing a long chain with a single pendant that hangs from the mid-point is another classic jewelry piece that will serve well in your capsule. Choosing a thin chain that hits around the waist has the additional effect of making you appear taller. Using the longer chain as a charm necklace allows you to purchase an endless variety of statement pieces to hang from your chain as solitaire pendants. These are great conversation starters because the pendants and charms you choose are usually highly personal. The longer chain helps to portray a more relaxed vibe whether you are headed to work, a pool party, or a black-tie affair. The ability to change the pendant means this piece will never go out of style and you can constantly update with milestone achievements or life changes.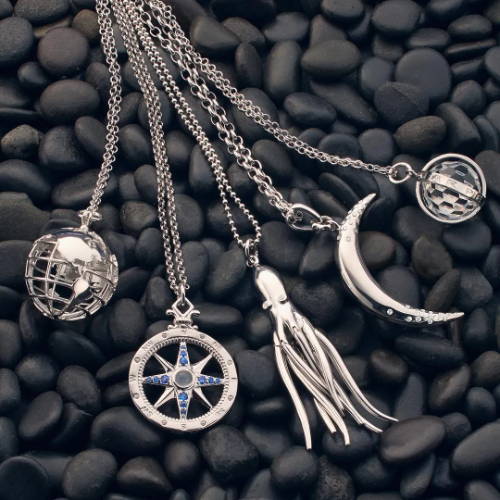 4. Statement Bracelet
Statement bracelets were the choice for a while but were subject to large changes in trend and style. We recommend a statement bracelet. Still unforgettable, but not as immediately noticeable as a necklace, a statement bracelet is the perfect piece to finish off any outfit. Whether you opt for a string of colorful beads or a hammered metal bangle, a jeweled cuff or a stackable combo, this piece is sure to announce your presence at any event. You can keep it simple and go solo, or stack a few of these pieces to up the wow factor depending on the occasion.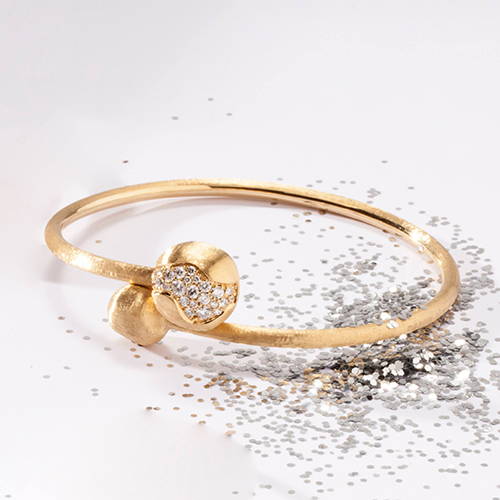 5. Classic Watch
Nothing is easier as a must-have than a simple and clean timepiece. Whether you prefer a designer name or a more affordable addition to your jewelry capsule, a timepiece should absolutely be part of your collection. We recommend going with a leather band or metal bracelet to pair easily with any outfit. A classic wristwatch adds a contemporary feel to your capsule, with the added bonus of making sure you are on time for any engagement.
Whether you are looking to streamline your current jewelry collection or wondering which new piece will give you the best longevity, we love the concept of a jewelry capsule. Selecting specific pieces that you love and cherish will guarantee that you always have the perfect choice to finish off your outfit for whatever event you may have on the calendar.