For Women By Women: Meet Hearts On Fire Designer, Ilaria Lanzoni
"Remember that as a woman, you are limitless."
Hearts On Fire diamonds are known across the globe for their brilliance and shine. However, anyone who has bought a diamond engagement ring or a piece of diamond jewelry can tell you that gemstone, regardless of how radiant, is only part of the bigger picture.
The way in which the stones are set, the design motifs explored, and even the wearability of the piece all add to the statement that looks to showcase the world's most perfectly cut diamonds. Hearts On Fire believes that without a talented designer, their diamonds would merely be brilliant shapes.
So, who do they trust to make their "perfect" diamonds look even more outstanding? Ilaria Lanzoni.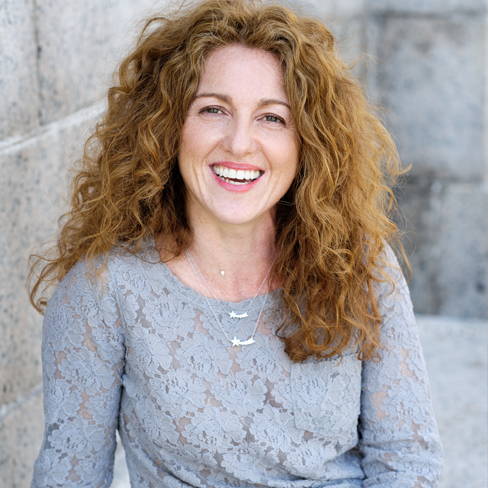 Since 2012, Ilaria has made a home in the states as the Director of Design for Hearts On Fire. Instantly recognizable by her full head of curly red hair and her gleaming smile, Ilaria carries out the vision of a brand where "the diamonds speak for themselves." "My job is to add more distinctive design, to make the brand more recognizable," states Lanzoni.
Ilaria was born in San Daniele del Friuli in northeast Italy, just ninety minutes from Venice. In her teenage years, she relocated to Rome to study jewelry design and later accepted a permanent position at Asprey Fine Jewelry in London.
At Asprey, Ilaria assisted in launching new collections for the nearly 250-year-old brand, firmly kicking off her prosperous career in the world of jewelry making. Years later, Ilaria joined Garrard's Fine Jewelry in London as a Senior Designer, working closely with Stephen Webster on a number of pieces and collections still lusted for around the world.
But it wasn't until 2012, that she made the voyage to the United States and was named the Director of Design at Hearts On Fire. Bringing traditional jewelry training, European elegance, and Italian inspiration to the brand, it's now known now for more than just diamonds.
As Director of Design, Ilaria has been tested with producing collections that resonate with international audiences – from the US to Europe and even Asia. Inspiration boards fill the walls, desks, and any open space in her office, highlighting architecture, patterns, and close-ups from her recent adventures – the details that inspire her newest creations.
Deciphering those inspirational intricacies to wearable art is where Ilaria truly stands above the rest. Her ability to merge thematic elements with current design trends creates pieces that are both classically appealing and in now.
Ilaria's first two collections with Hearts On Fire were influenced by her past and present. Immediately struck by the ironwork of her new home, – she developed a versatile collection designed to be worn day to night called "Copley" – a tribute the city's thriving square in downtown Boston.
Her second collection, "Illa" (Ilaria's childhood nickname), was created from her memories of the Italian countryside. Inspired by the night sky above her home in Italy, Ilaria crafted pieces that seek to encourage women to reach for their dreams, to bring stars to life in pursuit of their passions. Most notably, the Illa collection features a stunning Constellation bracelet, composed of 537 individual diamonds. After all, dreams come in all shapes and sizes, right?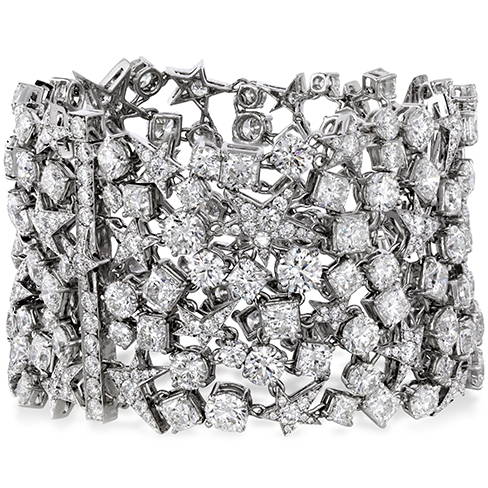 Following her introductory collections, Ilaria designed and released two additional ones in 2013 – "Atlantico" and "Lorelei" – which both sought to capture the strength and power of a constantly moving sea as well as the timeless elegance of Art Deco and Art Nouveau.
With the release of "Aerial" in 2014, Ilaria changed the foundation of jewelry design at the company. For years, Hearts On Fire only developed pieces that featured round and "Dream" (square) cut diamonds. In order to broaden their manufacturing opportunities, Ilaria designed pieces that "originated from the atmosphere", creating rain drop, sun, and snowflake motifs by combining varying sized diamonds to make the shapes appear within unique settings. Realizing the illusion of marquise and pear shaped stones with ingenious design, "Aerial" is a modern blend of mystery and charm. It is no wonder Ilaria herself wears the Eclipse pendant daily.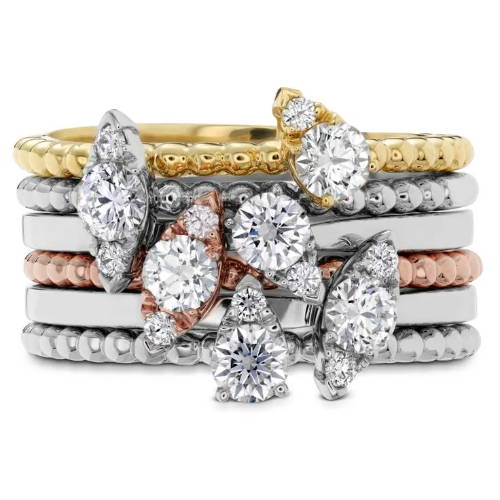 Ilaria's most recent collection, "Triplicity", was released in 2016 after her transition to New York City. Edgy, modern, and sophisticated, the pieces of "Triplicity" allude to the sky scrapers and the art deco masterpieces of Manhattan and are sure to make any woman stand out in a crowded room.
With six collections released, two new hometowns, and an ambition to experience everything life brings to the table, Ilaria Lanzoni is poised to expand on the success of her first half decade with Hearts On Fire. The Italian with the big personality and the office full of picture boards is unwaveringly becoming a staple of luxury jewelry.
Coupled with the radiance of amazing stones, her pieces are sure to inspire passion for years to come. See her collections in person at our Downtown Columbia location or schedule a private viewing here.