5 Engagement Ring Trends for 2019
Engagement season is in full swing! You've found the perfect match, now it's time to find the perfect ring. Need some inspiration? Here are 5 engagement ring trends we are loving for 2019!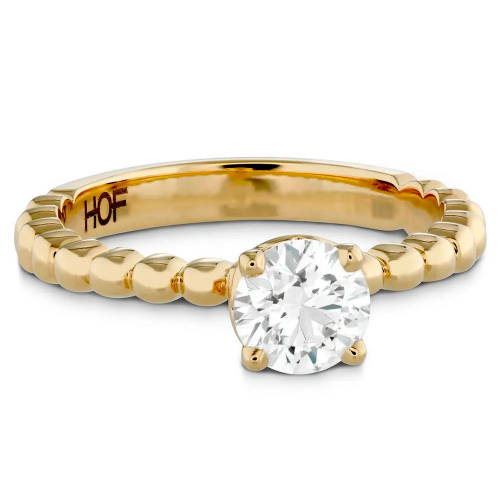 Photo credit: Hearts On Fire
1. Yellow Gold
More young brides are dreaming of a ring their mother may have worn in the 80s or 90s. With all the different customization options, your ring will be one-of-a-kind. Definitely not your mother's engagement ring!
2. Micro Pavé Band
Micro pavé bands leave no visible part of the metal. The entire surface is dramatically covered in tiny pieces of diamonds. Each stone is held in place with grains of metal so small, you'd need a microscope to see them! Micro pavé is the way to go for a ring that makes a big impact but isn't too overbearing.
3. Cluster Rings
These are rings with a diamond in the center, surrounded by a halo of smaller diamonds. Kate Middleton's engagement ring is a good example of a modern cluster ring. Traditionally, the outer pattern should follow the shape of the smaller diamonds to be truly called a cluster ring.
4. Detailed Galleries
One new trend is to add extra sparkle to a ring by enhancing the detail on the gallery. The gallery is the part of the ring between the center-stone and above the shank. Brides this year are decking out the gallery in ways never before seen, and this is great for the woman who does things over the top.
5. Wider Bands
Bold statements are everywhere we look, and no more-so than with wider bands. Brides who want more elaborate patterns and embellishments are gravitating to this new trend. In general, wider bands are more durable and less prone to bending or cracking under pressure.