Why Rihanna Loves Konstantino Jewelry
Born in Barbados and raised on the Caribbean island nation until she was discovered in 2003, Rihanna is a global pop icon. Selling more than 280 million albums and winning nine Grammy Awards, thirteen American Music Awards, and twelve Billboard Music Awards, Rihanna is globally regarded as one of the preeminent pop artists of the 21st century. As accomplished as Rihanna is in the world of music, she is regarded equally as highly in the world of fashion and style.
In 2014, Rihanna received the Fashion Icon lifetime achievement award from the Council of Fashion Designers of America. From being chosen as the face of Dior to collaborating with Manolo Blahnik, Rihanna has made herself at home in the global fashion industry. It is without doubt then that when Rihanna wears a brand or accessorizes a fashion choice, the world takes notice. One brand of jewelry that Rihanna has repeatedly chosen to complete her ensembles is the work of Greek designer Konstantino Sioulas.
Rihanna was influenced by her homeland and culture in much the same way Konstantino was influenced by his. Raised in the tiny Greek village of Melitea, Konstantino expresses the art, architecture, history, and mythology of ancient Greece through his creation of unique jewelry. Established in 1994, the brand places focus on one-of-a-kind jewelry pieces that incorporate a modern take on ancient Greek design. Statement pieces featuring hand-finished touches applied by expert artisans using traditional techniques are the hallmark of Konstantino. Whether wearing a studded ring or a gold necklace adorned with motifs of iconic Green figures, Konstantino pieces allow you to be as bold as you want. Sioulas expresses the goal of having every client feel the soul of history in every piece of jewelry. By mixing a passion for his home country's culture and his personal experiences, Sioulas is creating unique jewelry that is known throughout the world.
Two unique creators, two styles heavily influenced by their birthplaces, Rihanna and Konstantino are a match made for Hollywood, and it is no wonder that Konstantino has been a recurring choice for Rihanna both on the stage and on the red carpet. Sylvan's is hosting a Konstantino Focus Day on December 7th, where you can see some of the unique styles that have captured the attention of Rihanna on some of her biggest nights.
Below, we take a look at some of these pieces: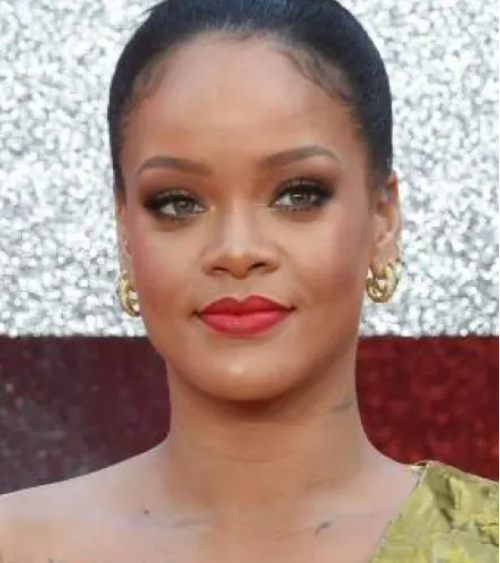 Photo credit: konstantino.com
Rihanna appeared at the London red carpet for the June release of the film Ocean's 8 wearing 18K Konstantino Flamenco Gold Collection hoops. Perfect for an everyday look or walking the red carpet of a formal affair, the hoops pay homage to the dramatic and passionate dance of Spanish origin. Exclusively offered in 18k gold for the brilliance of color, depth of value, and richness of texture, the Flamenco Hoops capture strong emotions. Bold and intricate, feminine and fluid, the Flamenco earrings are delicate in design and fierce in their showing, perfectly in unison with what it takes to walk the red carpet or perform the dance of their namesake.
When Rihanna appeared at the 2018 Met Gala all eyes were on her ensemble. While her dress may have been a standout, the true showstoppers were found accessorizing her outfit once again. Coupled with the Flamenco hoop earrings was a piece that captured attention, a pearl ring from the Nemesis collection by Konstantino. In ancient Greek lore, Nemesis was the distributor of fortune who sought and dealt retribution against those who arrogant before the gods. The multi-faceted spirit of Nemesis informed the creation of pieces featuring vibrant stones and powerful lines anchored by sterling silver and 18k gold. The ring Rihanna wore at the Met Gala is hand-engraved sterling silver with a rectangular face. Surrounded by a gold braid border in 18k yellow gold and featuring beaded details, the ring is topped with a naturally white, cultured keshi pearl set in a rope-embossed bezel.
Konstantino is not just for rocking the global movie premiere runway, or showing up to the biggest fashion show of the year in New York City, it has also been spotted on Rihanna during her performances. She was spotted wearing an 18k gold and sterling silver oval stone ring from the Nykta collection. Embracing the qualities of midnight, the Nykta collection showcases black onyx, representative of the night sky, with luminescent pearls, representing the stars. Constructed with exquisite craftsmanship, the magic of Nykta unfolds like the story of a billion stars against the night sky.
Konstantino and Rihanna tapped into their hometown feelings and history to become global icons.