From birthdays to holidays to the everyday, there are always reasons to celebrate the love and respect you have for those you care about most. Yet how often have you struggled to find the right gift that's truly meaningful? Maybe you're always looking for new ways to delight that special someone, or to even find something unique for yourself. That's why personalized jewelry is a can't-go-wrong choice. It's an opportunity to give a one-of-a-kind gift to someone you love.
Why Personalize Jewelry?
Personalized jewelry is a way to give someone something they'll cherish forever. When you customize a piece with a sentimental message or meaning, it becomes a gift that lasts a lifetime. A piece of tailored jewelry speaks volumes to the person receiving it. Not only will they know how much thought and care you've put into it, but you'll be telling them directly how special they are. And every time they put it on, they'll think of you and the thought you put into it.
Plus, the customized jewelry trend is now more popular than ever. As people look for ways to let their individuality shine, it's the perfect way to appeal to their sense of self. There's no looking like anyone else with a piece of custom jewelry. Instead, they'll stand out in a way that's as unique as they are.
What Jewelry Can Be Personalized?
The real question is this: what can't be personalized? From rings to pendants to money clips, the only real limits are your imagination. With so many options to choose from—including finding the right piece of jewelry and figuring out what to say or do—the options become limitless. So where should you begin? We have a few suggestions.
Tell a Story with a Pendant or Locket
A Monica Rich Kosann locket is designed to hold—or even hide away—a person's story. Fill it with a quote, a mantra, family names, an Instagram photo, or anything else you can imagine. This element of personalized storytelling will make it a much-loved heirloom.
A locket is an incredibly popular gift because of how customizable it can be. From themed pendants and necklaces marked by a sweet engraving to that Monica Rich Kosann piece that's completely customized, there are so many options to make it more special.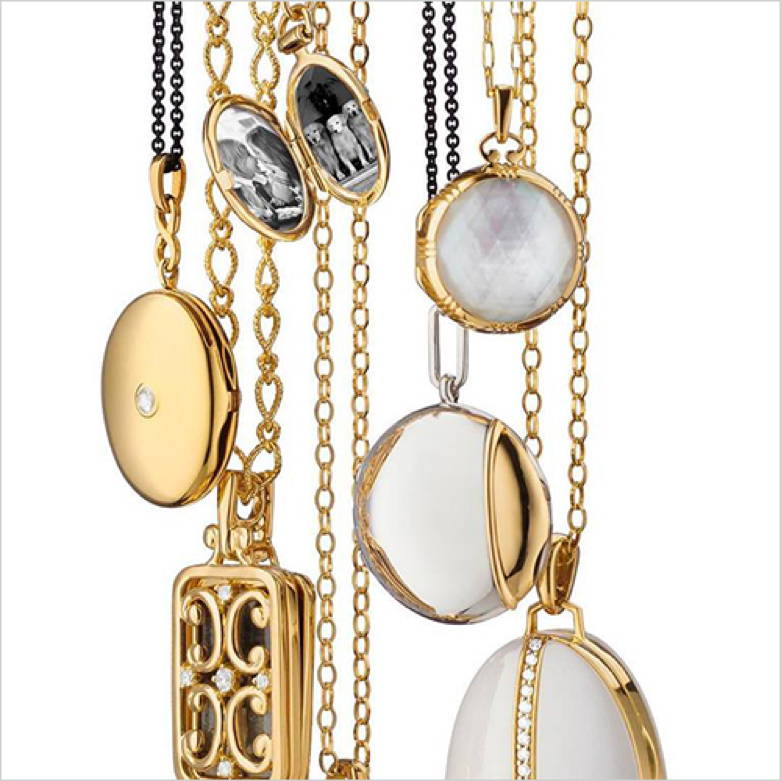 Share a Word with Personalized Rings
Rings are a great piece of jewelry to personalize. While they are traditionally perceived as something romantic, there are always many ways to display a ring that speaks to admiration and friendship.
One of our favorites is the Monica Rich Kosann poesy ring. Poesy rings date back to the 15th century when rings inscribed with poems were given as symbols of love and friendship. A modern-day poesy ring necklace puts words of inspiration around the neck for a classic take on a symbolic design. Add even more customization by layering more than one ring on a single chain.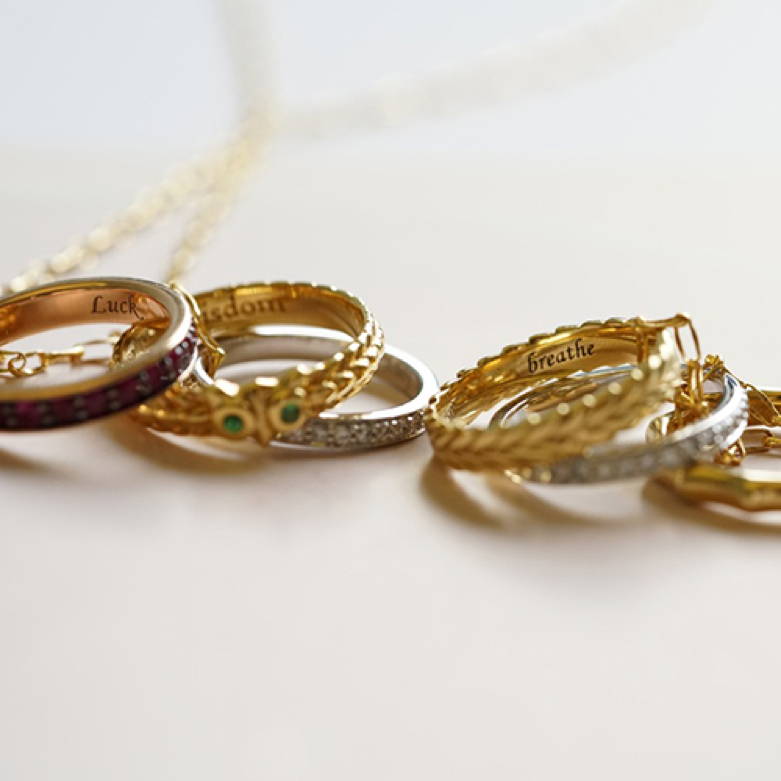 Celebrate a Lifetime with a Personalized Charm Bracelets
One of the most beloved ways of customizing jewelry is using a personalized bracelet. Because they are versatile and can complete any look, they are a playful way to give your loved one a way to tell their own personalized story.
Monica Rich Kosann's custom charm bracelets are a great way to celebrate that story. Make it a one-of-a-kind, unforgettable gift by choosing a bracelet chain and designing it with the charms that showcase moments through the years. Or, make plans to add to it each year for a gift that continues to evolve. Whatever you choose, it's bound to be cherished for a lifetime.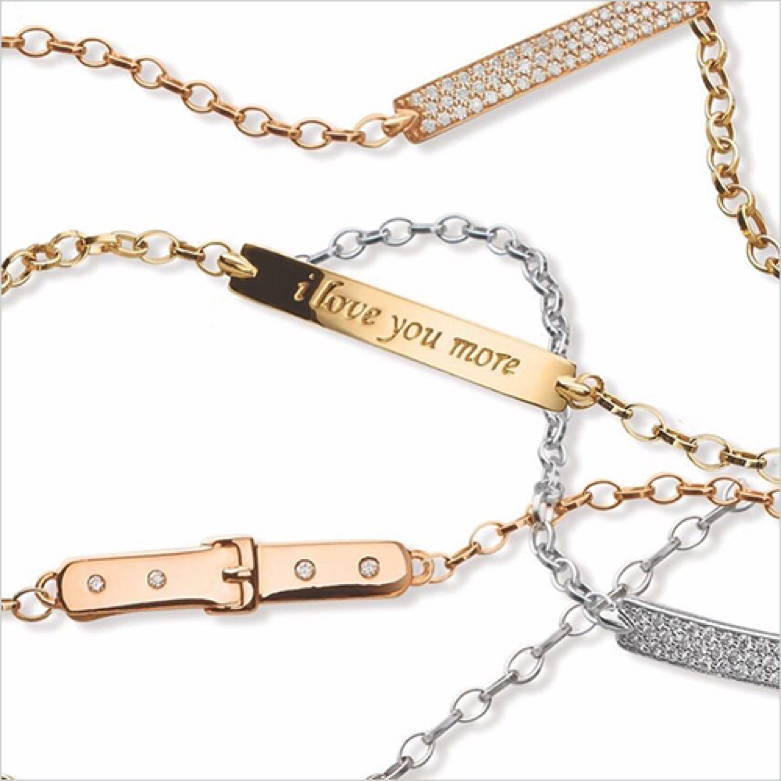 Explore Monica Rich Kosann's entire collection at our downtown Columbia location.