From the Atlantic coast to the Savannah River - South Carolina has no shortage of romantic and picturesque proposal spots. Here are five of our favorites (in no particular order):
Jumping Off Rock
From here you can see a hundred miles overlooking forests, mountains, and the crystal-clear waters of Lake Jocassee. Jumping Off Rock was named in the top 50 by National Geographic as one of "The World's Last Greatest Places," because there's no development in sight. Just romantic outlooks and waterfalls that can turn a proposal into an epic event. Because it's in such a remote location, make sure your car is up for the driving conditions. This is no place for a breakdown!
Magnolia Plantation and Gardens
This astounding South Carolina landmark dates back to 1676 when Thomas and Ann Drayton were first in line to inherit Magnolia Plantation. In the 1700s, they expanded and eventually grew the property to 500 acres along the Ashley River. In the 1800s, 66-acres of gardens were developed with a gorgeous array of plants and flowers along with its famous Spanish moss-covered oaks. With that kind of space, you have nearly endless choices of breathtaking proposal spots.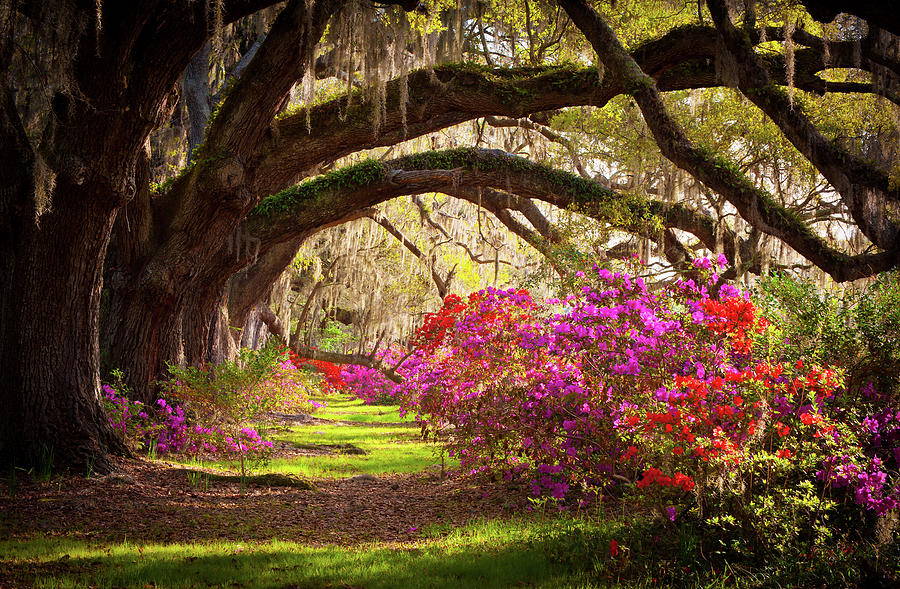 Boone Hall Plantation and Gardens
If you were enchanted by the 2004 film The Notebook, you'll recognize this location immediately. It's a place so beautiful, Hollywood knew it couldn't be recreated on a set, so they brought Ryan Gosling and Rachael McAdams here. Boone Hall Plantation is one of America's oldest working plantations, growing crops consistently for over 320 years. The spot for picture-perfect proposals is the Avenue of Oaks, with its dreamy branches and Spanish moss. The 738-acre land includes seasonal crop fields, naturally preserved wetlands, ponds, and creeks.
Cypress Gardens
This 175-acre swamp sits just 30 minutes outside of downtown Charleston and is known as one of the most romantic spots in the area. Cypress Gardens is perfect in the springtime with the azaleas, dogwoods, wisteria, and daffodils in full bloom. You can start your journey with a swamp boat ride, visit the Butterfly House, then stroll through the 3.5-mile-long walking trail and find the perfect spot for a scenic proposal.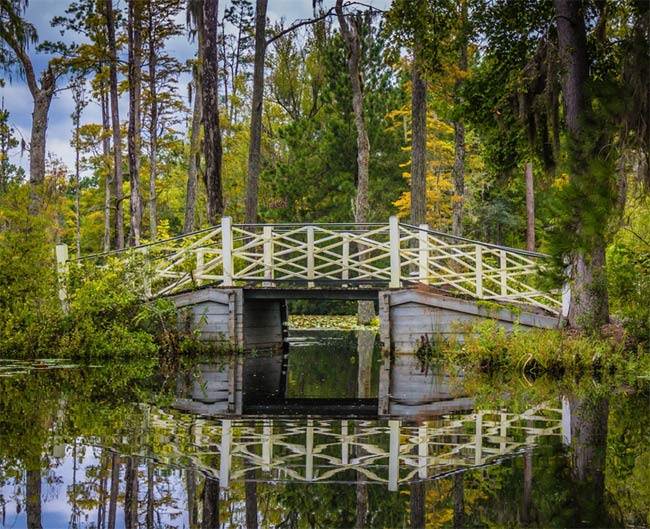 Folly Beach
This is another prime spot that's just 15 minutes from Charleston. Folly Beach has both coastal charm and a special place in South Carolina history. The Morris Island Lighthouse you see today dates back to 1876, but its maritime lineage goes back 200 years before then. Folly Beach is home to many nesting turtles, soaring bald eagles, and no shortage of dolphin-watching. The prime spot for popping the question is the 1,045-foot long fishing pier that extends out into the Atlantic. The sunsets alone make this one of our favorite places.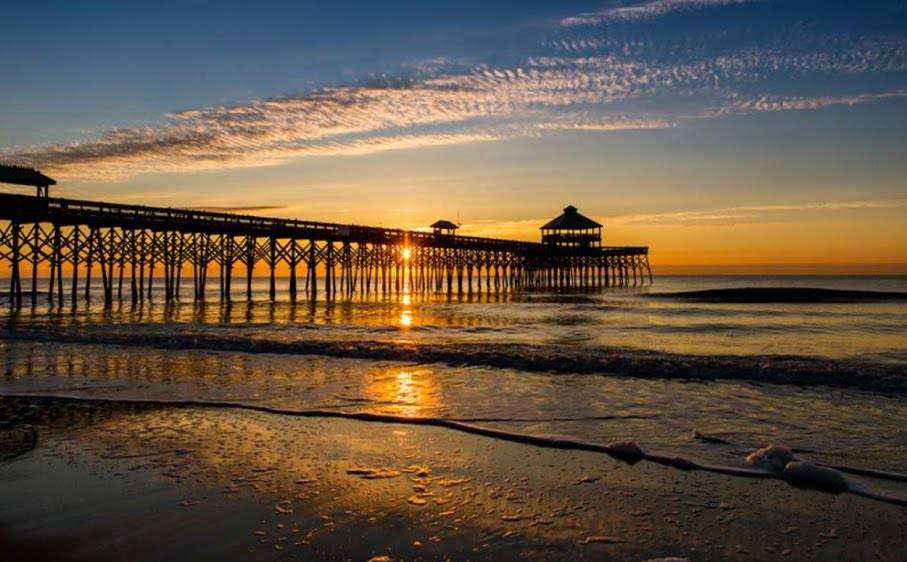 Need a few more ideas? Our staff at Sylvan's Jewelers can help you find the perfect ring and plan the perfect proposal. Connect with our expert staff here.