On Trend: Citrine
It's sort of like an amethyst, but its color is unlike anything you've seen. The quartz gem known as "Citrine." Citrine, a name derived from the French word "citron," or "lemon," has a color that has captivated people for ages. Back in the Victorian era, citrine was often a center stone in brooches and pendants. Kate Middleton, the Duchess of Cambridge, has a fondness for citrine and has single-handedly caused a renewed interest in this gem.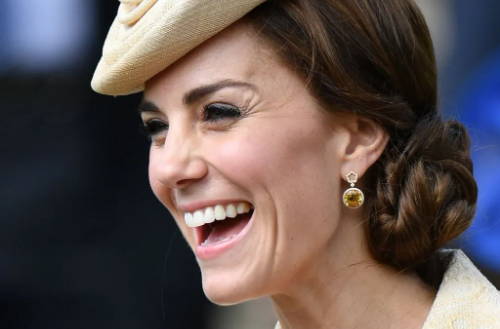 Photo credit: gettyimages.com
Through the ages, people believed citrine to possess all kinds of powers. It was once used to protect people from snake venom and prevent evil thoughts. In later years due to its yellow-brown color, citrine was actually prescribed as a cure for jaundice and other liver diseases.
Whether your attraction to citrine is for the belief that it can awaken creativity and imagination, or you just can't take your eyes off of this warm honey-colored gem, citrine is a great compliment to autumn colors. Even though it is worn by one of the most prominent members of British royalty, citrine is actually quite abundant and affordable.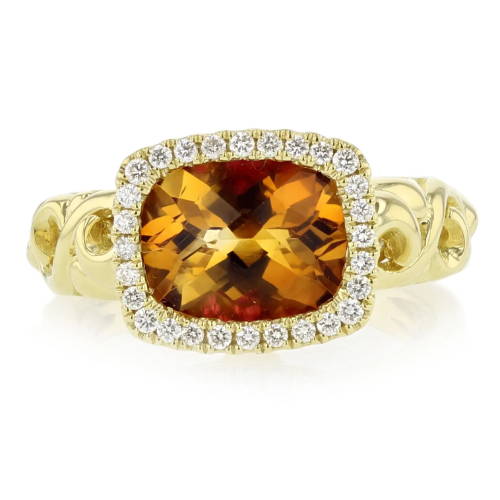 Charles Krypell Citrine and Diamond Ring
Citrine jewelry, such as a citrine ring, looks great when it is set in gold, and contrasted with brown garnets. It can be worn every day, and really pops attention set against darker colors or a black dress. Citrine also works well as a large pendant, and a necklace is a great way to showcase this unique stone. Duchess Kate has been spotted with a fabulous pair of citrine earrings and she often wears a citrine ring. Gold settings add a special warmth to the natural color citrine, and it pairs well with other gems like its cousin amethyst, blue topaz, rubies, or peridot.
Because citrine is such an accessible stone, you can truly say you are wearing the same gemstone, and even the same carat size, as royalty! Here are some of our favorite citrine pieces: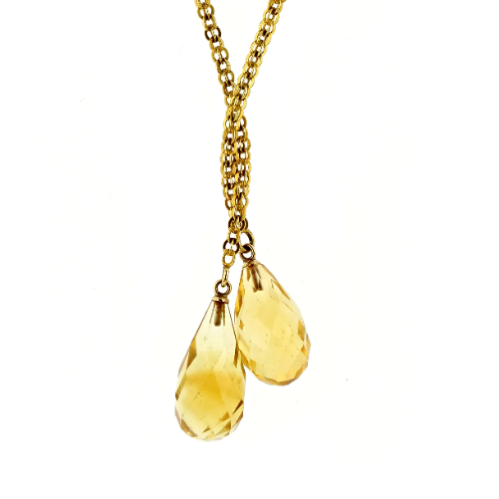 Citrine Briolette Necklace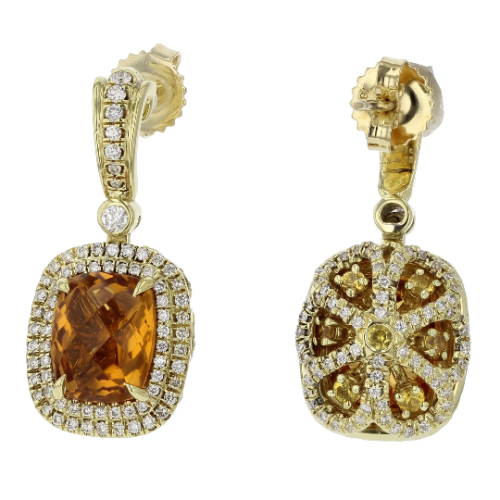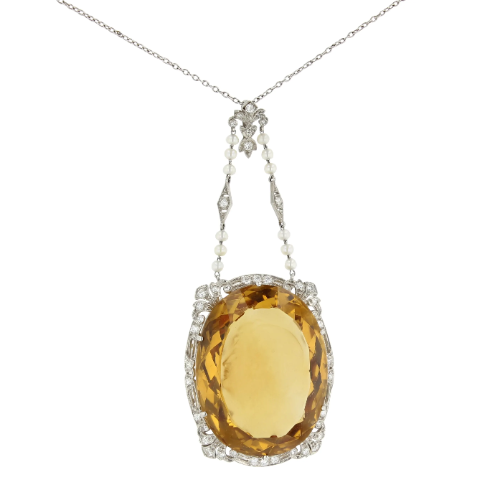 Edwardian Citrine Pendant