How to Select the Right Size Watch
The picture looked amazing online, it absolutely dazzled you when you saw it in the case, but once you put your new watch on your wrist, it looks like a completely different piece.
The problem isn't the design of the watch as much as an understanding of what size watch is right for your size wrist.
How to Size Your Wrist
The first step? You guessed it - get out the measuring tape. You can do this with a flexible measuring tape or strip of paper. Wrap it around where a watch would normally sit on your wrist, usually just below the wrist bone. If you're using paper, mark the point where the end meets itself.
If your wrist is:
14-16 cm = very thin
16-17cm = slender
17-18cm = medium
18cm and above = thick
Knowing this number will help narrow down your choice of designs. You're trying to find balance and proper proportions when it comes to case size, band width, and design.
If your wrist is thin, look for a sophisticated dress watch like Raymond Weil's Maestro.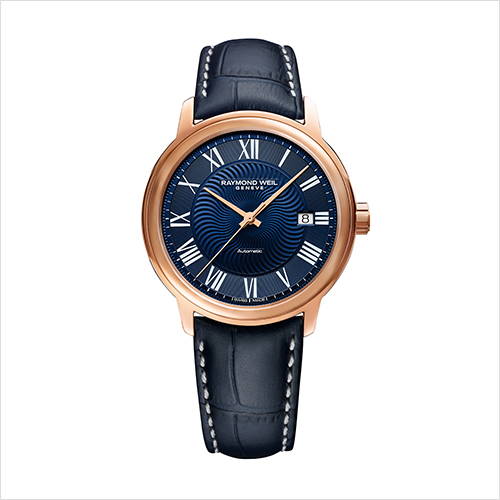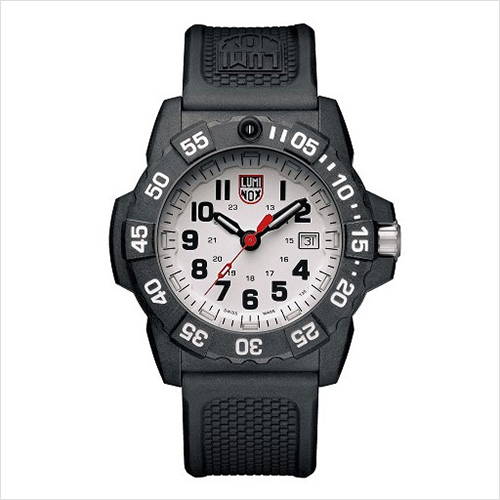 Other Considerations When Choosing a Timepiece
Watch Diameter: For men, watch diameters are from 38mm to 46mm. Outside of this range and the watch will appear too small or too large.
Case Thickness: Depth should be proportional to the diameter. Once you pick the ideal diameter, it should be easy to pick thickness.
Band Width: A properly proportioned watch will have a band that is half the width of the case diameter.
Band Material: Just as important as the width, is the material the band is made of. Metal bands appear heavier and thicker than those that are leather or other material. If you have a thicker wrist, metal bands are best.
Watch Details: Some watches have a minimalist design, while others are packed with markers, hands, subdials, and crowns. The size of these elements and how prominent they are can also make a watch appear bigger or smaller.
Basic Rules of Thumb for Watch Size
If you have a skinny or slender wrist, you'll want to avoid anything too bulky that will overwhelm your wrist. Look for a small case and small band
Medium wrists call for a watch that is neither too big nor too small. As with slender wrists, medium wrists are easily eclipsed by larger watches. But you also want to stay away from anything that is too dainty or narrow.
A thick wrist is asking for a large watch. Ultimately, it needs to match your fashion and tastes, so just because it's "big" doesn't mean it's right. Let your personal tastes be your guide!