How to Personalize Your Diamond
Researching and learning about jewelry can range from "here's a nice Pinterest board" all the way to 18,000 word Wikipedia pages about gemology. Overwhelming? Just a bit. What we love about jewelry is that it's fun, elegant, and always personal. And because it's personal, you get to decide what makes YOU happy. Here are some thought-starters on how you can make your diamonds uniquely you!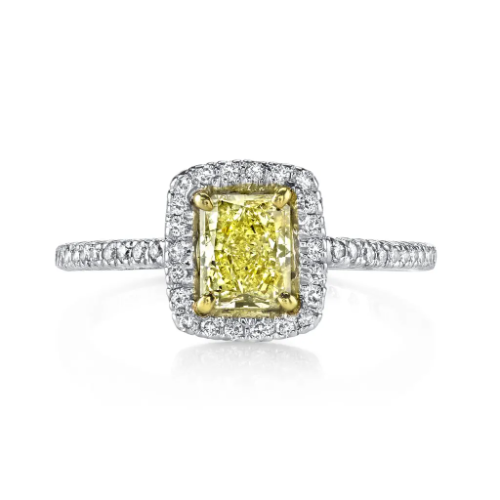 Yellow Diamond Ring from Christopher Designs
Personalize by Choosing Your Favorite Color
Diamonds aren't just clear and sparkly. Colored diamonds will add a personalized pop to your design. For those who celebrate individuality and maybe want to challenge tradition, you can find diamonds in dramatic colors. Yellow, pink, green and even blue diamonds are available to you with yellow as a very popular choice for engagement rings.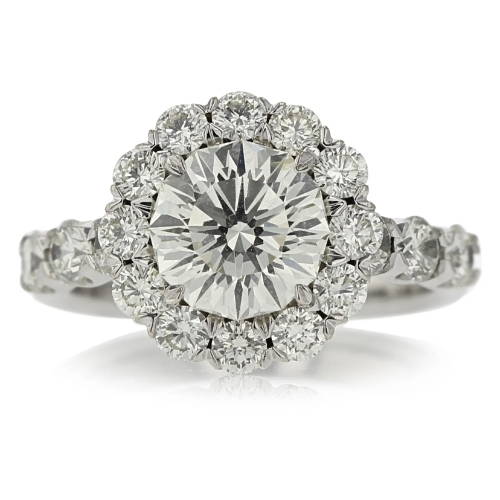 Halo Set Diamond Ring from Christopher Designs
Find the Right Setting
This personal choice is determined by your own style. Are you more classic or modern? Solitaire, halo, three-stone, and pave are all great options. A new trend is turning the diamond horizontally to create an "East-West" engagement ring.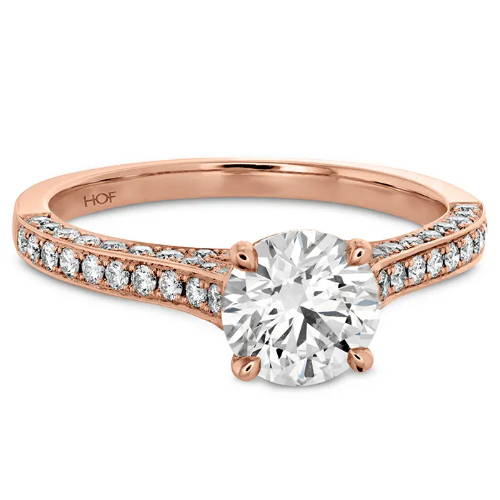 18K Rose Gold and Diamond Ring from Hearts on Fire
Look at Alternative Metals
Next to the diamond itself, the color of the ring is what will catch the eye. Traditional rings are often made from yellow-gold. White-gold and platinum are also very popular and, depending on your lifestyle and wardrobe, those colors may make more sense for you. But we're not done yet! Rose gold, or even two-tone and tri-tone colored metals really make your ring your own.