How to Get Engagement Ring Insurance
Too many people have said the fateful words "it won't happen to me," just before they lose one of their most precious possessions. While nothing can ever bring back the sentimental value, insuring your engagement ring is an easy way to give you important financial protection and peace of mind. If it hasn't happened to you, you probably know someone who has lost a ring at the beach, lost a stone at the gym, or had it stolen. Insurance for your jewelry is easy to get and affordable.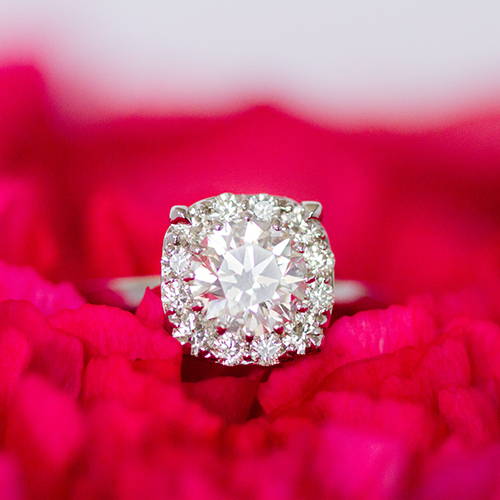 Get Insured ASAP
When you purchase your ring, get insurance right away. Do it while you're thinking about it; otherwise, it's likely to slip your mind and it will be too late.
Choose a Coverage Provider
You have two options: adding it to your homeowner's insurance or purchasing a stand-alone insurance policy.
If you have homeowners' or renters' insurance, you can purchase an extension (sometimes called a "rider") that will cover your engagement ring.
If you don't have homeowners' or renters' insurance, you can take out a policy through a company like Jewelers Mutual. They specialize in jewelry insurance and make it very easy!
Understand How the Price of Insurance is Determined
Not all insurance is created equally. The cost of insurance can change based on many factors, including the crime rate in your area, the cost of repair and replacement, and the deductible you choose. Policies without deductibles will have a higher premium, and your insurance agent can help you understand what types of repairs are covered by your policy. A good rule-of-thumb is that it typically costs 1% of the cost of the ring to insure it each year.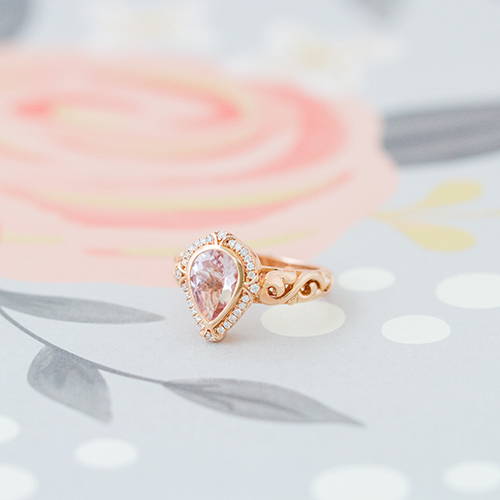 Ask Questions
Some important questions you should ask any insurance policy provider:
• Can I choose who repairs my ring?
• If I chose replacement insurance (instead of cash payout), where can I purchase my replacement?
• What documents and other information will I need to provide to make a claim?
• Am I covered for damage, or just loss and theft?
• Will I be covered if I travel out of the country?
Get an Appraisal
Many insurance companies only require an invoice or receipt for jewelry items that aren't too expensive, but if your ring is worth more than $5,000, you'll likely need a professional appraisal. Insurance companies will only insure something once they know its worth. Every item purchased at our store comes with complete documentation. If your ring was purchased elsewhere, we have an appraiser on staff to provide you an appraisal.
Ask for a Grading Report
Independent gemological laboratories like GIA or AGS will often provide a diamond certificate if your stone is half a carat or larger. This document will list all the measurements your appraiser will need to determine its value.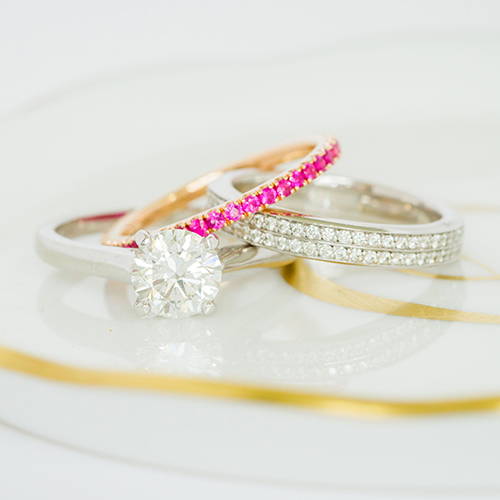 Don't Forget about the Wedding Band
Once you get your wedding band, be sure to add it to the policy as well! While the wedding band is often less expensive, it's just as important to insure.
If you have any questions or need more information, our staff is always happy to help. We can tell you all about the different insurance options, how we perform an appraisal, and of course, the purchase of your first piece of luxury jewelry!