Finding the Right Diamond Shape
There is a lot of pressure when it comes to selecting the one piece of jewelry you will wear for the rest of your life. It has to reflect your personal style, your relationship and you and your fiancé's budget - but where do you start?
How to Select the Right Diamond Shape
When it comes to finding the right diamond for the right ring, cut makes all the difference. Each shape radiates in its own way and identifying the one that most appeals to you is a great place to start when looking for your engagement ring.
Whether your style is classic, modern or something more unique, we've broken down the top shapes and what each one says about the woman wearing it including:
Round
Princess
Cushion
Emerald
Oval
Pear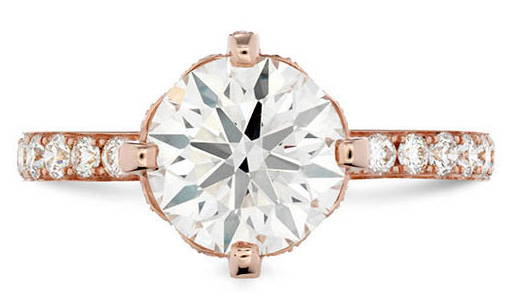 From Hearts On Fire
Round
In the US, round diamonds account for more than 60% of all diamonds purchased for engagement rings and for good reason. Developed in the early 20th century as the original "modern" cut, round brilliant diamonds were designed to produce as much sparkle as possible. The reason our customers love this shape is because it can be set in a variety of mountings including halo, three-stone or solitaire.
The woman who selects a round diamond has a traditional, easy-going approach to her wardrobe. She loves statement pieces that don't bend to trends, can be worn season after season and show off her confidence in her style.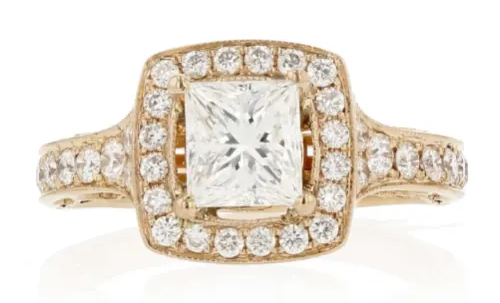 Princess
An increasingly popular choice for engagement rings, the princess cut offers classic bright white sparkle and is differentiated from other cuts by it's rounded corners. As the US's second favorite diamond shape, this diamond is adored for its clean angles and chic appearance.
The woman that falls for the princess cut loves tradition with a twist. She is a forward thinker with a respect for all she has learned and appreciates different ways of life that help to round out her point-of-view.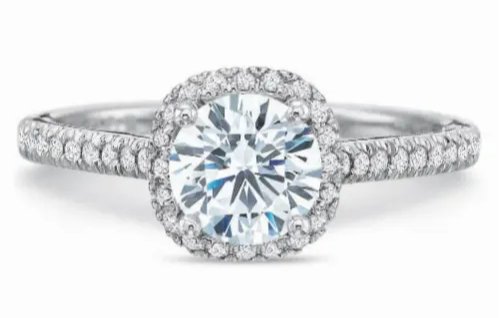 Cushion
Much like the princess cut, cushion cut diamonds are revered for their unique appearances. It's distinctive shape combines the best of round and princess cut diamonds. Often mistaken for estate jewelry, cushion diamonds have an antique look that evokes the glamour of the 1920s - right out of The Great Gatsby.
The woman who wears a cushion engagement ring is often described as romantic and elegant in her choice of dress. She has a love for the Art Deco period and of vintage luxury.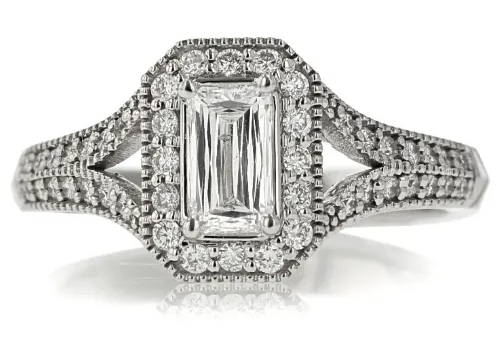 Emerald
An elongated shape that was designed for clarity, the emerald cut is the ultimate choice for vintage design lovers. It is often referred to as a step-cut diamond because the flat facets at the diamond's base and crown corners resemble steps. Because of the long lines created by the facets on the top and bottom of the gemstone, emerald cut diamonds create dramatic flashes of light rather than pops of color.
The woman who chooses an emerald cut diamond doesn't believe that sparkle is the most important quality a diamond possesses. She loves anything and everything avant garde and often has a uniqueness to her outfit choices.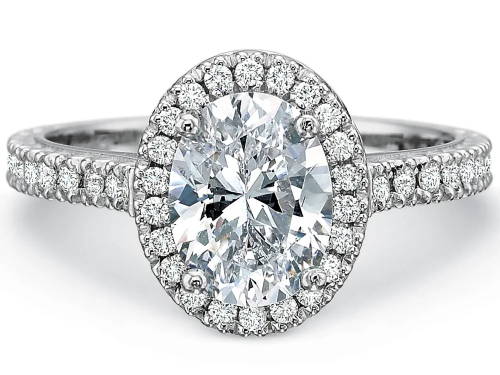 Oval
Much like a round brilliant, an oval diamond was designed to radiate brilliance in a classic form. In fact, it can be made with the same number of facets as a round! An oval diamond's elongated shape gives it a sophisticated look and is particularly flattering for those with shorter fingers as it gives the illusion of length.
The woman's who rocks an oval engagement ring values elegance. Her style might include bold royal colors in classic silhouettes making the oval diamond a perfect match for her wardrobe.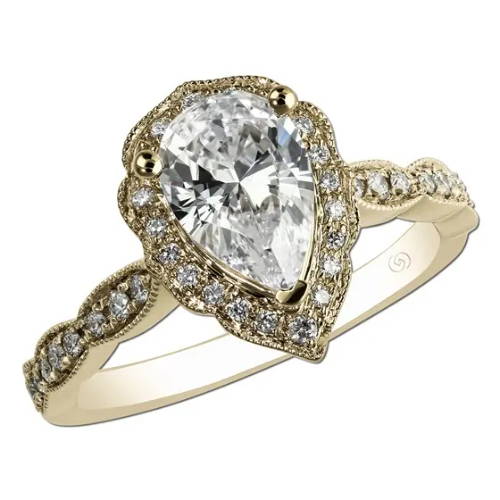 Pear
Often referred to as a "teardrop" diamond, the pear shape is truly one-of-a-kind. It features a rounded edge and a pointed end allowing your engagement ring to be worn in two different ways to create a different look depending on your mood. Many of our customers have theirs set with a halo of small, round diamonds to create a truly magnificent ring.
Pear diamonds were made for the woman who wants to stand out from the crown. She isn't afraid to take risk with her wardrobe and her life. This cut was made for the adventurer at heart.
Looking to Compare These Styles Side by Side?
Stop by our downtown Columbia location and speak with our expert team who can help you create a wishlist making it easy for your soon-to-be fiancé to select the ring you've always wanted.