Gifts for December Babies: All About Turquoise
December's birthstone, turquoise, is one of the world's oldest gems. Archeologists have found in both ancient Egypt and China dating back over 3000 years. While it's been found in the history of far-away places like Persia and as nearby as Native American tribes, the appeal to turquoise seems to have a consistent theme: It's a stone that guarantees good health, fortune, and protection from evil. Persians believed it would add precision to their weapons, and called the rare stone "pirouzeh," meaning "victory." Turquoise adorned the Egyptian rulers and was found throughout King Tut's tomb.
Native Americans used it as both a ceremonial gem and as a sort of currency, also believing that it could improve the accuracy of their weapons. But it was the French who gave us the name. The word "Torques," or Turkish Stone, originated in the thirteenth century, likely after the stone made its first arrival from Turkish sources.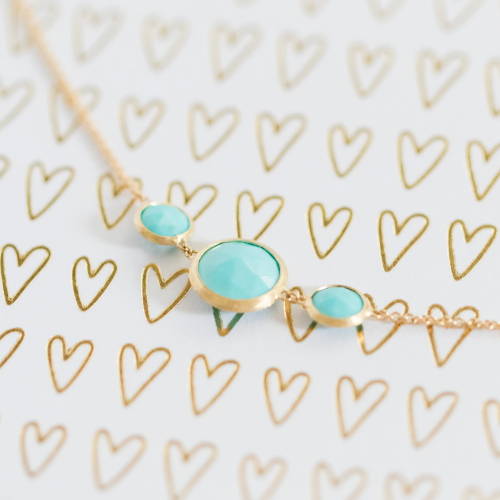 Where is turquoise found?
Although it has a rich history throughout the world, today the United States is the largest supplier of turquoise. Arizona leads the way, with Nevada, New Mexico, California, and Colorado also contributing.
With colors ranging from powdery blue to robin's egg blue, turquoise is one unique stone. Instead of having the clarity and sparkle that other gems have, people are attracted to the rich color that is seemingly unmatched in nature. Whether it's for a December birthday, the traditional 11th anniversary, or for a holiday gift, here are some of our favorite pieces using turquoise: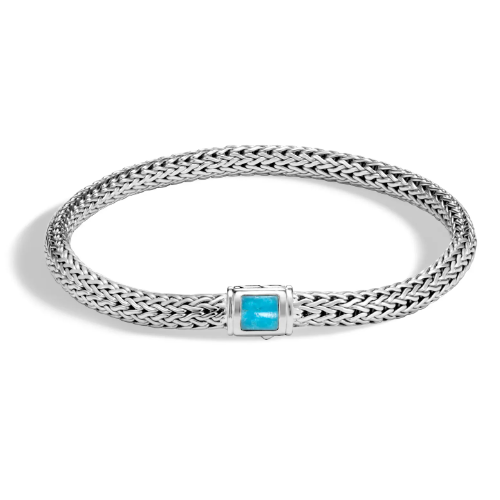 We love the simplicity of this turquoise sterling silver chain bracelet with a pusher claps set with rectangle turquoises.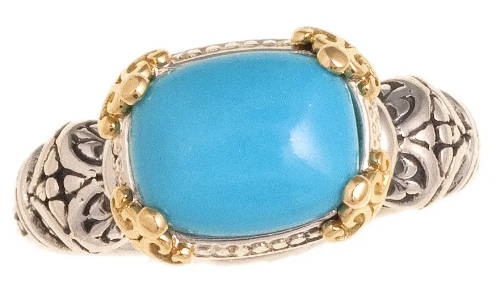 In this Konstantino Hermoine ring, intricately detailed and handcrafted sterling silver and 18-karat gold make a perfect setting for a single turquoise stone.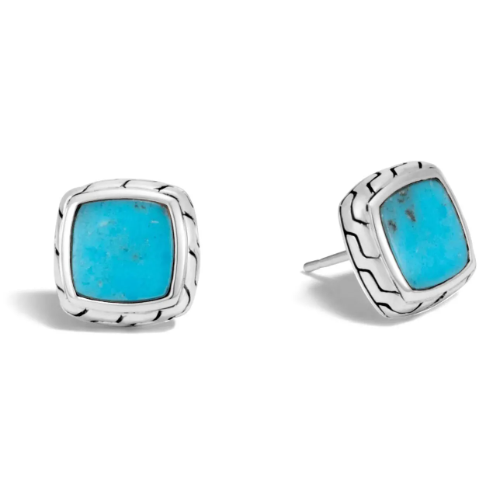 These sterling silver stud earrings with turquoises make a great gift and a dramatic statement.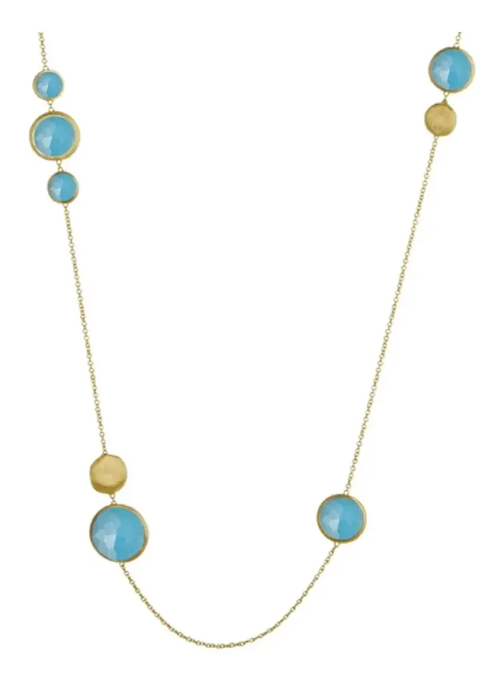 This necklace is from the Marco Bicego Jaipur Resort Collection. It has an 18-karat gold chain featuring reconstituted turquoise.