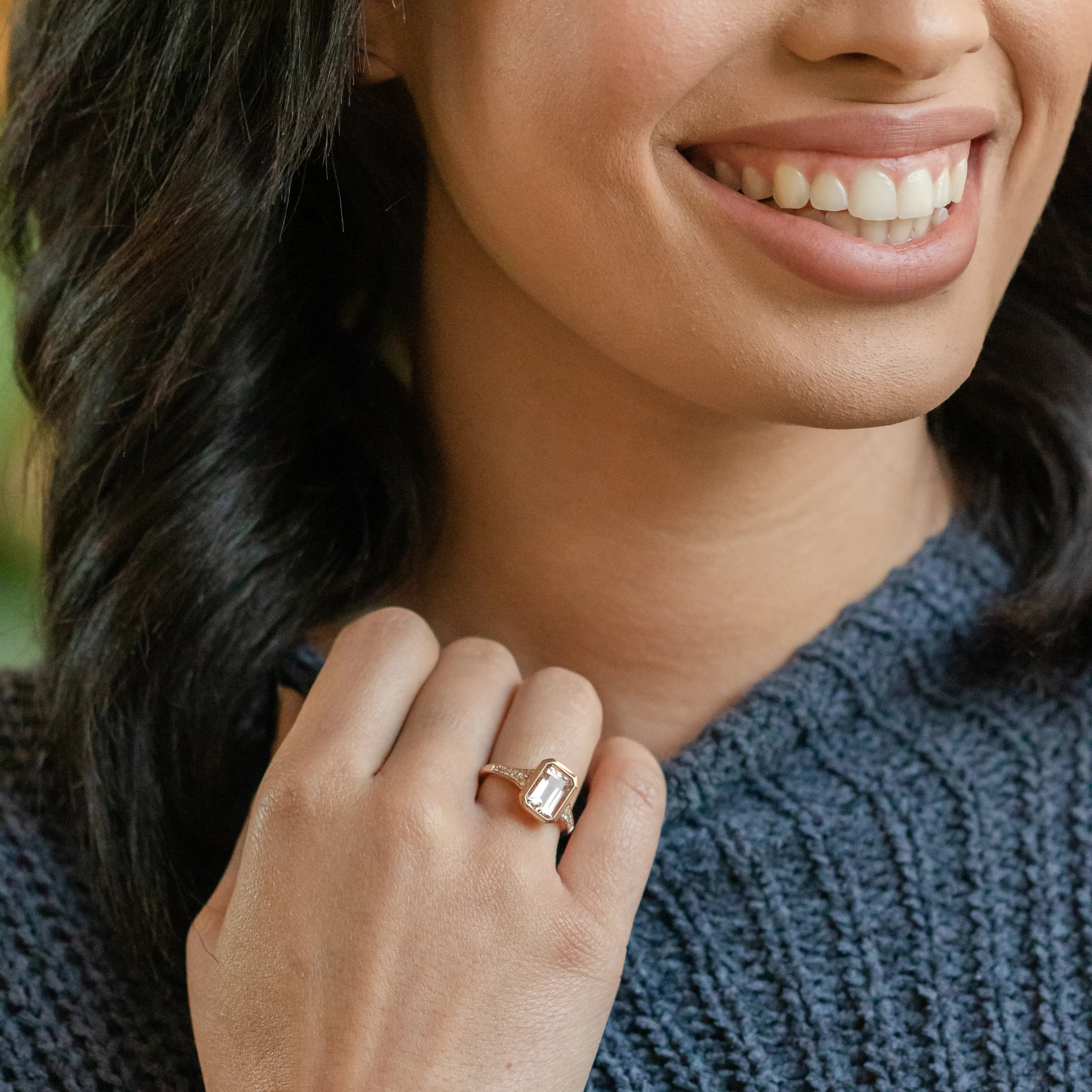 Are you looking for a non-traditional engagement ring? Perhaps a ring that has a pop of color while remaining elegant? You may want to consider aquamarine. This light blue gemstone can represent many calm and happy aspects of our lives, such as crystal clear waters, peace, clarity, and so much more.
For many people, the greatest advantage of choosing an aquamarine engagement ring is the lower price tag compared to a traditional diamond ring. Aquamarines are far more affordable and offer larger carat weights in many different price ranges. Additionally, the crisp blue color of an aquamarine is something you will always cherish and adore. In comparison to a diamond, aquamarines are quite resilient, landing at a 7.5-8 on the Mohs scale, where a diamond lands at a 10. This means you can have an engagement ring that is stunning and suitable for everyday wear.
When looking for the perfect aquamarine ring, you want to ensure the cut is graded as excellent. Make sure your jeweler helps you select an aquamarine that has balanced color throughout the stone and has no visible flaws to the naked eye. You can also ask your jeweler if the aquamarine has been treated, which can enhance the stones color and clarity.
One of the best parts about the aquamarine gemstone is its versatility with different metals. Aquamarines mix well with any metal allowing you flexibility when choosing the perfect ring. White gold can bring out cool tones in your gem, while yellow gold can bring out warmer tones. It's all based on your style preferences.
When taking care of your aquamarine ring, you can do it very similarly to taking care of a diamond ring. We recommend bringing in your ring every six months for a deep clean and cleaning on a weekly basis at home using a soft toothbrush and gentle dish soap with warm water.