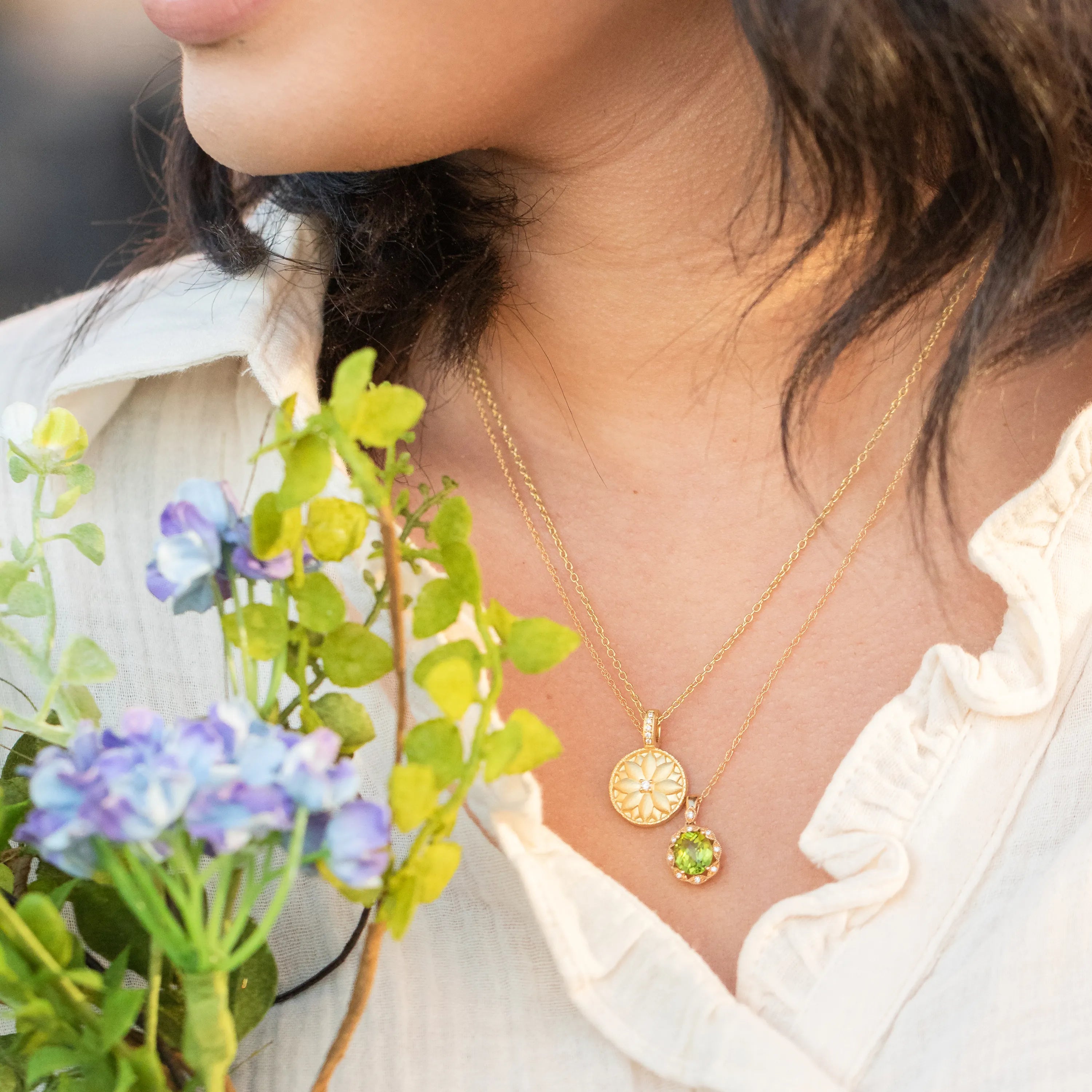 If you were born in August there are actually three birthstones for the month. Spinel and sardonyx are also birthstones, but for the sake of this post we are going to focus on the most popular and well known one: peridot. Learn more about this birth stone and discover the perfect gift for those born in August.
Peridot is best known for its vibrant lime green color, which is formed under extreme conditions. The word "peridot" comes from the Arabic word faridat, meaning gem. Given its color, peridot has often been associated with good fortune and prosperity. In the early days, this gemstone was found in the hardened lava that carried it from the Earth's mantle and it's also been found in meteorites from outer space too, making this gemstone truly out of this world!
Now the peridot gemstone that's found in jewelry is sourced from places like Myanmar, Pakistan, Vietnam, Tanzania, and even the United States. Like many gemstones, peridot has an interesting history. Some thought the gemstone warded off evil spirits, while others encrusted their goblets with the gemstone to communicate with the nature gods.
Although many people identify peridot by its lime green color, it can very from yellow to a deep green. The color depends on how much and the type of iron and magnesium that is present in the raw crystal. Peridot measures between a 6.5 to 7 on the Mohs hardness scale, so this gemstone is pretty easy to wear, although it is print to scratching.
Peridot is beautiful and if you're lucky to be born in the month of August, there are plenty of ways to represent your birthstone. We love layering rings with your birthstone or wearing layered necklaces that feature your birthstone. Visit our store in downtown Columbia, South Carolina today to find a beautiful peridot piece for yourself or someone you love!