A Real Smart Watch Is One That Preserves Heritage
For some of our clients, timepieces are purely utilitarian. You look at them through the day, check the time (even if adjust it a few days after daylight savings), and then you tuck them back under your sleeve. But, timepieces are steeped in tradition - the established history of preserving a watch to be passed down from father to son, mother to daughter. An heirloom connects each subsequent generation to the previous creating a certain sense of success that only a fine watch can project.
The smartest watch you'll ever own is the one that fits just right, matches your style, and increases in value. Today, the value of a luxury watch continues to grow especially as brands decrease supply. Some prestigious watch auctions are seeing astounding bids, and some estimates suggest that the return on investment in a watch could be 30 to 40 percent in just 10 years (depending on the success of the brand).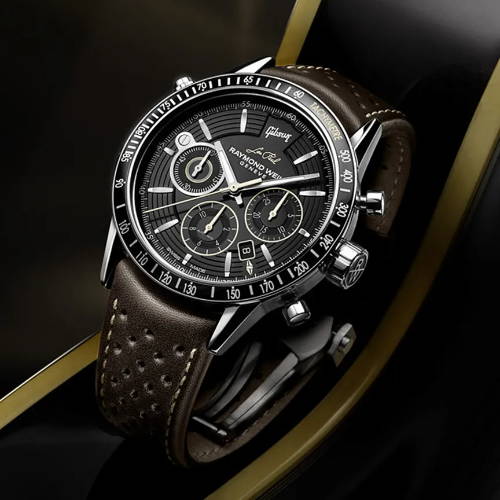 Here's what's going on: while department store timepieces are being overproduced like soda cans, luxury watch manufacturers are producing less and less of even better timepieces. For the collector of classic watches, this rarity is further increasing the value.
There are never certainties with any investment, but when you buy a luxury watch you will always have an heirloom to protect your heritage. It will become a beloved piece of your family's legacy to be passed down for years to come. Not something you can do with a closet full of shoes.
When purchasing a watch, always buy it because it's the watch you want, period. If you'd like to be sure the timepiece has a good chance of growing in value, consider these 7 steps:
Select a Watch from the Major Brands
Brands that have been in the industry for years and produce a limited inventory (like the ones in our stores) will likely weather better over time.
Search for Iconic Watches
Timepieces that fall into the category of being an icon (or a cult watch) are most likely to hold value well. A exceptionally special watch may even to increase in value over time.
Look for Limited Edition Timepieces
The law of supply and demand - once a brand stops making a watch, collectors will pay much more for it. When there is no longer an inventory of these timepieces left, the prices are subject to how badly a collector wants it.
Buy the Seller (or Jeweler)
This means that the best way to purchase luxury watches is to find a retailer and begin a lifelong partnership. You need to be able to trust the jeweler, no matter the price point. A great retailer is the one who knows your collection and keeps you in the loop about one-of-a-kind pieces and new releases. They will also help you preserve the condition of your timepieces with expert service and storage recommendations.
Care for Your Watches Like You Would Classic Cars
Well protected, serviced and insured (no excuses). But, know that watches are also handcrafted to be worn and enjoyed everyday.
Learn About the Industry
When purchasing watches from brands, it's easy to find a wealth of knowledge in books, on blogs and from friends. Even if you feel like you are an expert on the topic, there is always more to master. A trusted retailer or jeweler with a personal connection to the brand will be able to access even more information about newly their history and the newest models.
Always See Every Watch In Person
Nothing can compete with the experience of being able to test out the watch before you swipe your card. Working with a certified brand partner will ensure you have all the warranties, boxes and service schedule needed to keep your investment at its highest value possible.
Looking to start your own luxury watch collection? Schedule a viewing with our expert staff in our Downtown Columbia location to get a leg up on the competition.